Urban Food Systems: Nutrition and the Climate Emergency
"We also need a better articulation between cities and national governments for policies to transform food systems, more resilient."
"Our current patterns are not aimed to feed people and fight hunger and that therefore we believe that local and regional government involvement is critical, so our systems work for our communities. Our hope is that in the roadmap towards the food systems summit, within the framework of the UNGA we will have local and regional governments recognizable."
"There's no way we can tackle climate change without tackling our food systems" – "In this year, in 2021, we think it is a bit of a turning point in the role of cities, how they are being recognized as key agents shaping food and climate actions."
Zachary Tofias
Director, Food and Waste Climate Solutions and Networks C40 Cities
Vicente Domingo
Director CEMAS

Sofie Elise Quist
Project Coordinator - food policy and COP26, Nourish Scotland

Serafín Pazos-Vidal
Head of Brussels Office, Convention of Scottish Local Authorities (COSLA)

Matteo Lucchetti
Of the Orchestras of Transformation

María Eugenia Torres
Director of Equity and Gender, Azuay Province

Marcela Villarreal
Director of Partnerships Division of the Food and Agriculture Organization of the UN Cooking sections, a duo of spatial practitioners, Daniel Fernández Pascual & Alon Schwabe

Maite Rodríguez Blandón
Coordinator of the Women and Habitat Latin American Network and representing the GPR2C Women, Gender and Diversity Working Group

Kostas Stamoulis
Director, Strategic Programme Leader, Food Security and Nutrition

John Taylor
Chief technical adviser, FAO Bangladesh

Grace Githiri
UN-Habitat, Associate Programme Management Officer

Dalila El Harras
Director of the Development Agency, Chefchaouen, Morocco

Cristina Sossan
Advisor Food Policy Office, City of Milan

Cesar Carrillo
Director of Rural Economy and Supply of the Secretariat of Economic Development, Bogota

Amaranta Herrero
Strategic Coordinator of Barcelona's World Sustainable Food Capital project

Álvaro Porro
Commissioner of Social Economy, Local Development and Food Policy of Barcelona

Abd Dayem Sidi Mohamed Nounol
Cooperation Advisor, Nouakchott Region

Emilia Saiz
Secretary-General of UCLG

Re-live the Cities are Listening Experience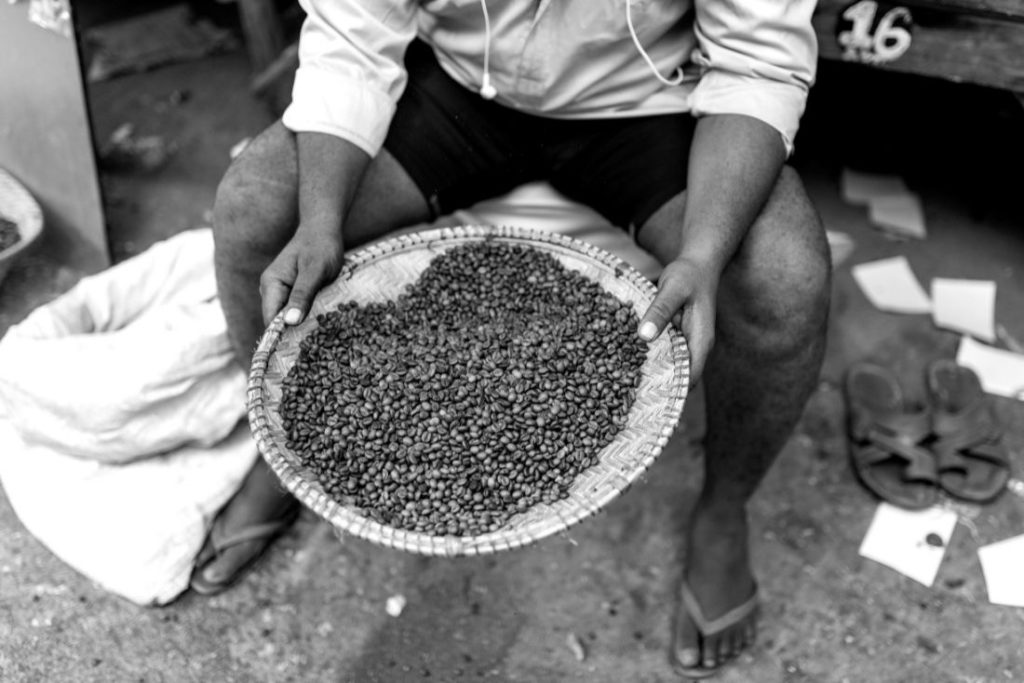 The COVID-19 pandemic has disrupted many aspects of our daily lives, hitting health systems and local public service provision. Urban food systems, food security and nutrition have been particularly affected.
The pandemic has revealed the vulnerability of food systems. Policies related to food are connected to local public service provisions and other local policies, such as those of education, water and sanitation, food procurement and climate change. This proves the importance of food systems to the survival of people and towards a different relationship with the planet. A territorial approach to food systems, with the active involvement of local and regional governments can address urban-rural linkages and the journey from farm to fork and waste.
Around 70% of food is consumed at the urban level. Rethinking existing food systems and the models of production and consumption is more needed than ever. Local and regional governments should not be considered as mere consumers, but as key actors to guarantee sustainable and inclusive food systems.
of food is consumed at the urban level
of all food produced ends up rotting in the bins of consumers and retailers or spoiled

The COVID-19 pandemic has exposed the vulnerability of food systems, as well as the need to transform them for a more resilient and sustainable society.
Local and regional governments should be at the decision-making table when it comes to those policies related to food systems.
Good coordination between cities and national governments, as well as with key local stakeholders, including family producers, restaurants, communities, artists, etc., is key to ensuring inclusive policies and reinforcing urban-rural linkages.
Coordinated and multisectoral responses are needed to address the challenges presented by food systems (gender equality, education, climate action, resilience, social protection, etc.).
The resilience of food systems must be strengthened, particularly during emergencies, including by addressing food waste, providing market opportunities for nutritious and sustainable food products, reassessing urban planning, logistics, distribution, and food provision to schools.
It is important to address the need for equality of access to sustainable, and nutritious food, as well as the role that food plays in our ecosystems and its position in the journey towards more sustainable means of production and consumption
Culture is closely linked to food habits and our relationship with nature. Art exhibitions, festivals and others will play a significant role in changing consumption patterns and promoting different food systems
It is important to take advantage of the connection between health, food, climate and biodiversity and take actions that can solve all of them.

In Barcelona, a project called "Sustainable Food Capital" is being currently developed. The project was inspired by the city of Valencia, and it addresses policies related to food inequality, organic products extension in markets, farmer selling, urban agricultural planning, etc. Dozens of new projects have been launched under this initiative and several cultural, educational and scientific activities have also been conducted.
"Good Food and Climate Change Challenge" is another initiative by the City of Barcelona, C40 and Milan City. It consists of launching a call to cities to engage them in food system commitments to tackle climate change effects. It also constitutes a joint strategy that highlights the leadership of cities in this transformation.
The Climavore project, presented under the cooking section, has created a platform that explores how humans' nutrition evolves to benefit the climate. The project is based on collaboration with communities, cultural institutions, towns, and cities.
The Global Urban Food Systems Working Group has been established under the facilitation FAO and GAIN to drive commitments and engagement by urban food systems actors. The Group intends to increase participation and give a voice to local governments in global processes related to food.
Food is a core element in a systemic approach to women's rights to the city, as showed in different projects by the Women and Habitat Latin American and Caribbean Network. Women leadership and a gender-sensitive perspective to food systems are required, linking to employment and labour rights.

The ongoing projects will have an impact on the Pact for The Future and bring the conversation on how to change food systems in cities.
In Barcelona, it is foreseen to build up a food city strategy focused on the 2030 Agenda, which will initiate a new era for food policies in the city.
The seventh Global Forum on Milan Urban Food Policy will take place from 19th to 23rd of October 2021 in Barcelona to exchange best practices and challenges.
It is important to strengthen alliances that allow cities and actors to share information related to food, as for instance the coalitions established in the framework of the UN Food Systems Summit, September 2021.
The UN Food Systems Pre-Summit, in July 2021, is an additional opportunity to synchronize actions among stakeholders, and ensure that the food systems agenda becomes more linked with the other universal development agendas.
Creating partnerships for urban food systems constitutes a way to accelerate progress towards sustainability.
UCLG will continue to work with the UN and other partners to guarantee that local and regional governments have a voice in global processes, such as for example the UN Food Systems Summit and the Committee on World Food Security (CFS).

For further information on the topic of Public Service Delivery and its impact on cities and regions, please refer to the related resources included below.
Zachary Tofias
Director, Food and Waste Climate Solutions and Networks C40 Cities
Vicente Domingo
Director CEMAS

Sofie Elise Quist
Project Coordinator - food policy and COP26, Nourish Scotland

Serafín Pazos-Vidal
Head of Brussels Office, Convention of Scottish Local Authorities (COSLA)

Matteo Lucchetti
Of the Orchestras of Transformation

María Eugenia Torres
Director of Equity and Gender, Azuay Province

Marcela Villarreal
Director of Partnerships Division of the Food and Agriculture Organization of the UN Cooking sections, a duo of spatial practitioners, Daniel Fernández Pascual & Alon Schwabe

Maite Rodríguez Blandón
Coordinator of the Women and Habitat Latin American Network and representing the GPR2C Women, Gender and Diversity Working Group

Kostas Stamoulis
Director, Strategic Programme Leader, Food Security and Nutrition

John Taylor
Chief technical adviser, FAO Bangladesh

Grace Githiri
UN-Habitat, Associate Programme Management Officer

Dalila El Harras
Director of the Development Agency, Chefchaouen, Morocco

Cristina Sossan
Advisor Food Policy Office, City of Milan

Cesar Carrillo
Director of Rural Economy and Supply of the Secretariat of Economic Development, Bogota

Amaranta Herrero
Strategic Coordinator of Barcelona's World Sustainable Food Capital project

Álvaro Porro
Commissioner of Social Economy, Local Development and Food Policy of Barcelona

Abd Dayem Sidi Mohamed Nounol
Cooperation Advisor, Nouakchott Region

Emilia Saiz
Secretary-General of UCLG